The Firm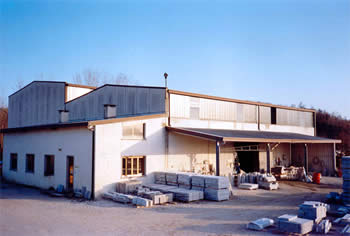 Rossi Marmi Snc works in the field of natural stones and marbles from 1954 and has got its own quarries of Piasentina Stone and Ceppo Carnico.
The firm, located in Torreano di Cividale del Friuli (Udine), thanks to the long experience, the appropriate machineries and the employment of skilled workers can offer every kind of products and workings and it can satisfy either request of marble-cutters, building firms and private customers and then of designers and architects.
Provided with specific machineries for the sawing and the cut of blocks and with an equipped production plant to realize every kind of working, Rossi Marmi Snc offers material of first quality and a wide range of realizations, accuracy and precision in the workings and in the finishes and places technology and experience at customer's disposal to offer reliable solutions and to reach aestetical and architectonic optimum.
The reference market is changed from a regional market, when the activity started, to a national consolidated market that is being extended more and more toward the European and world markets.